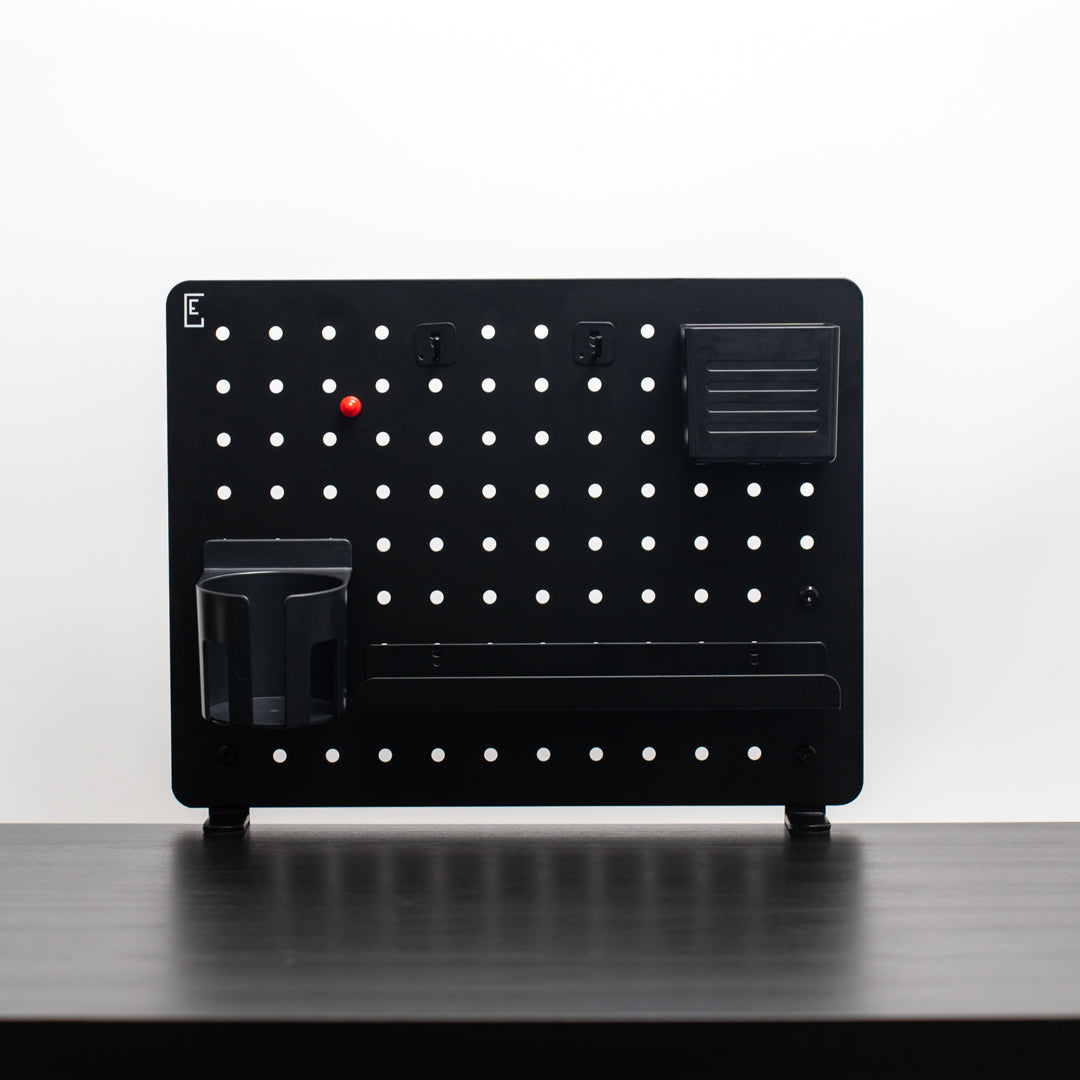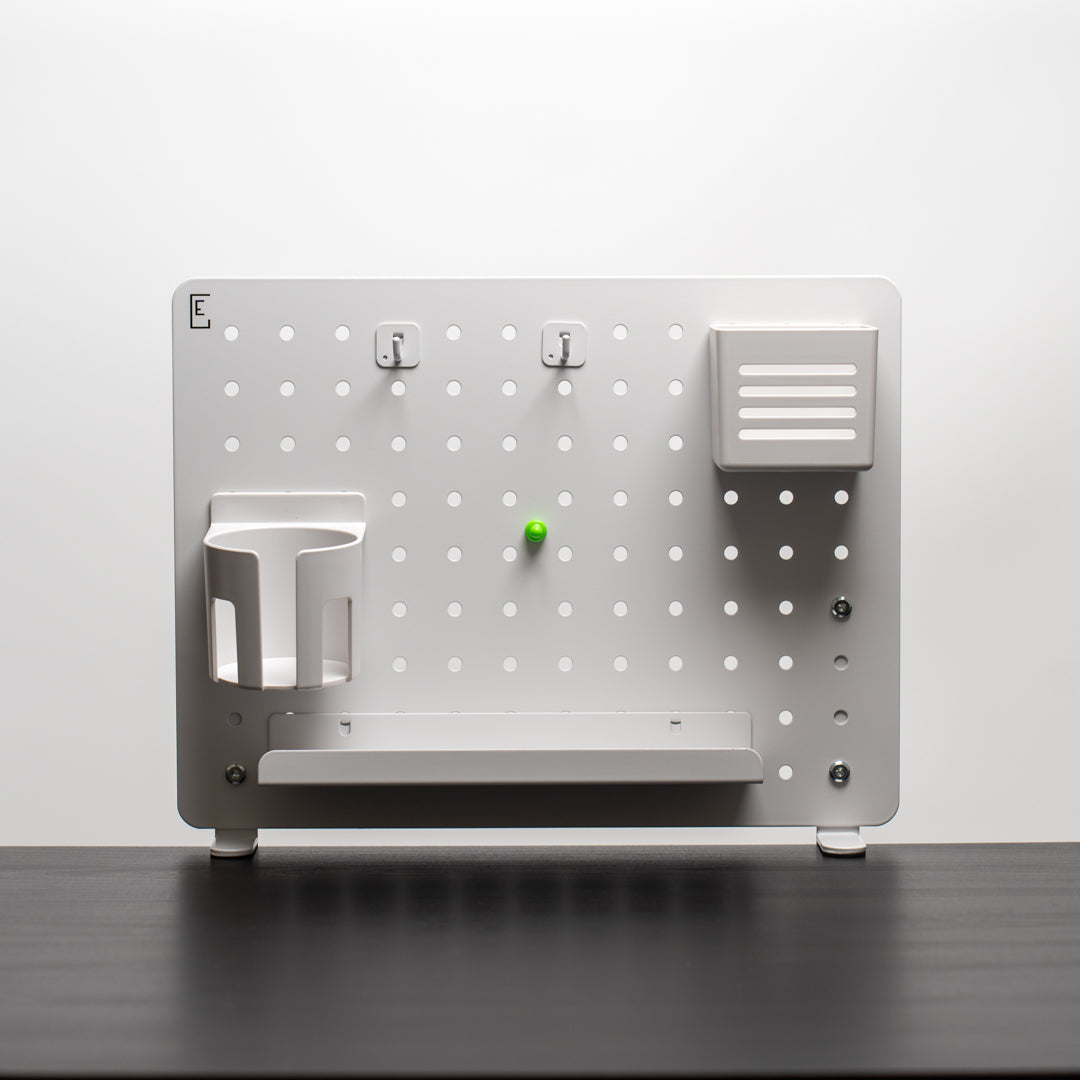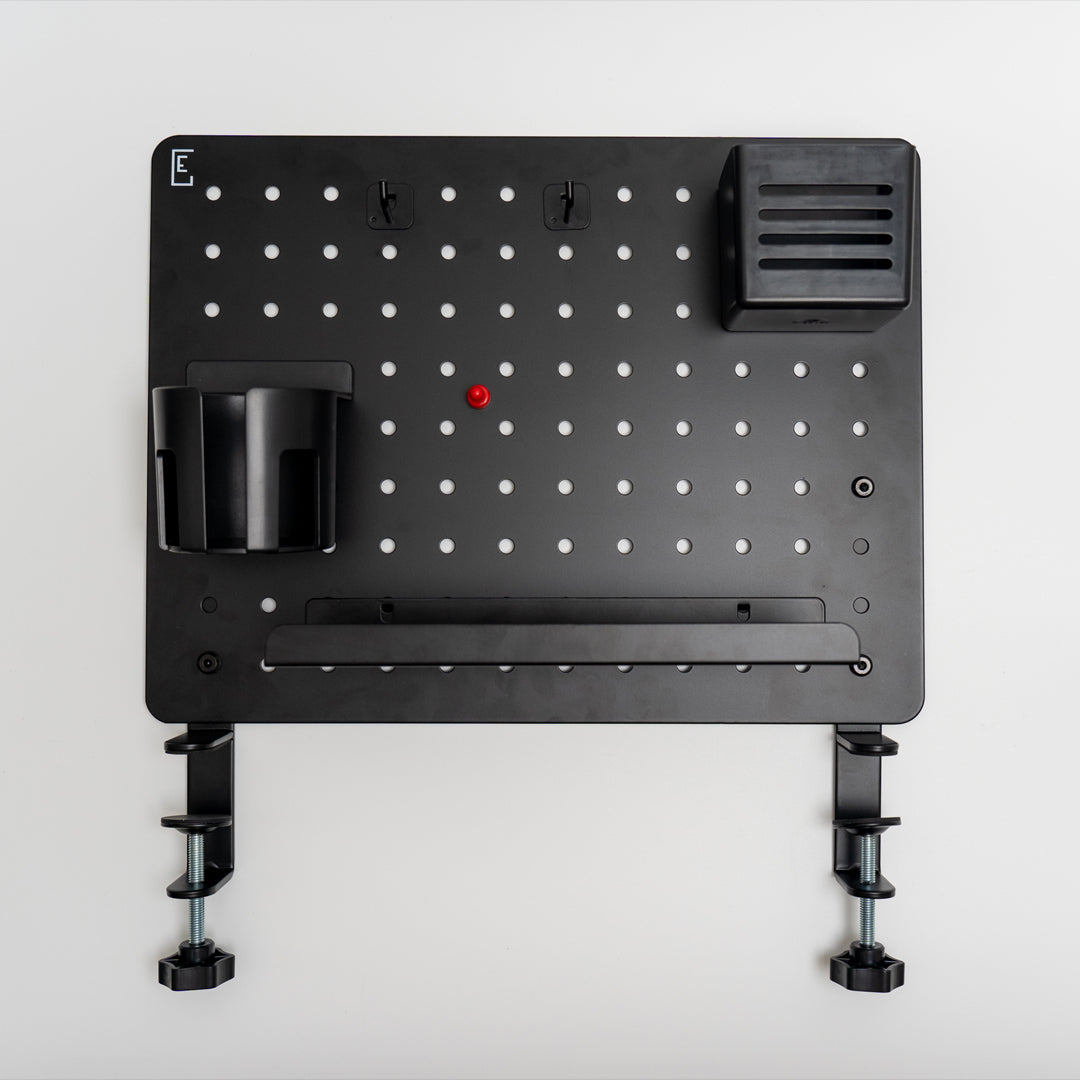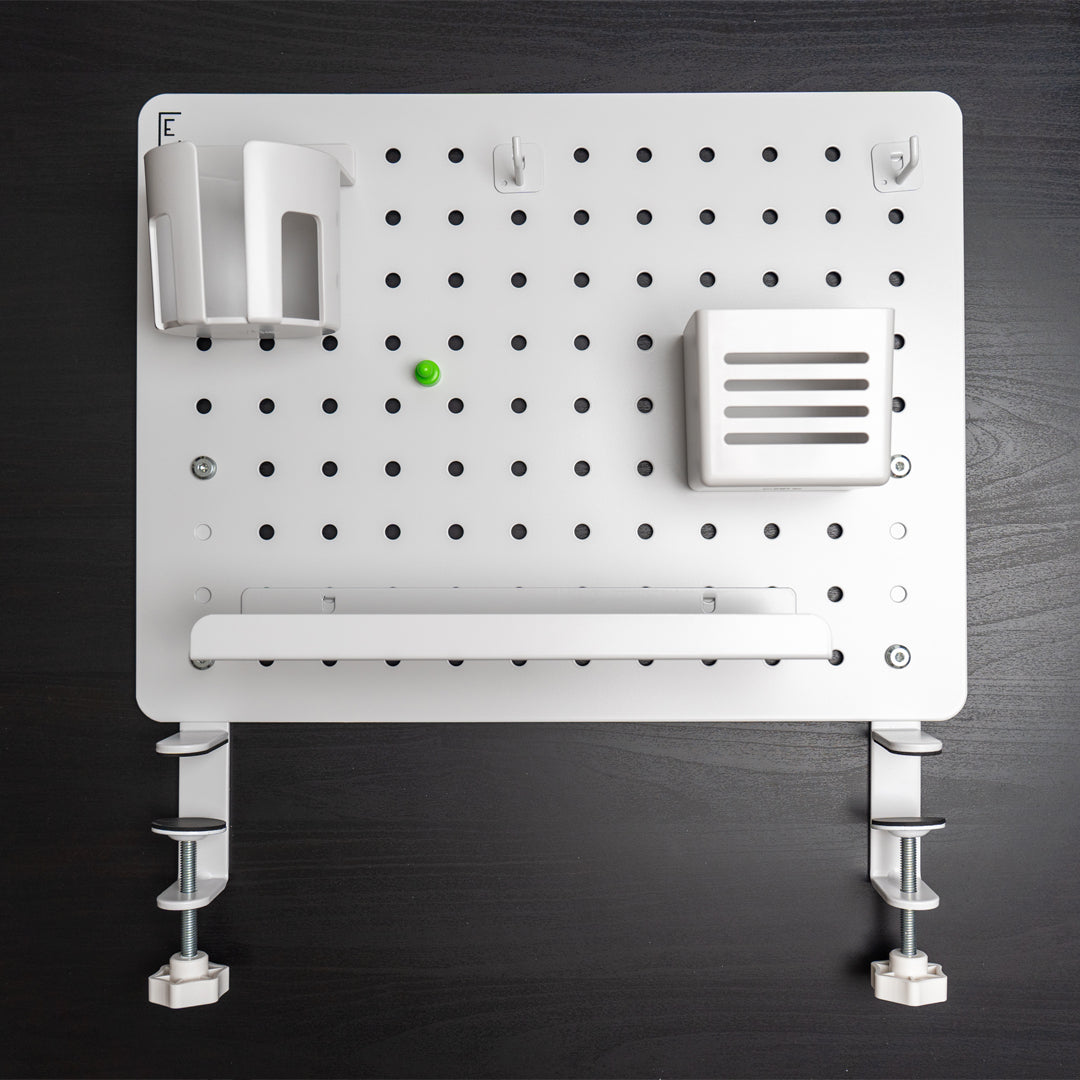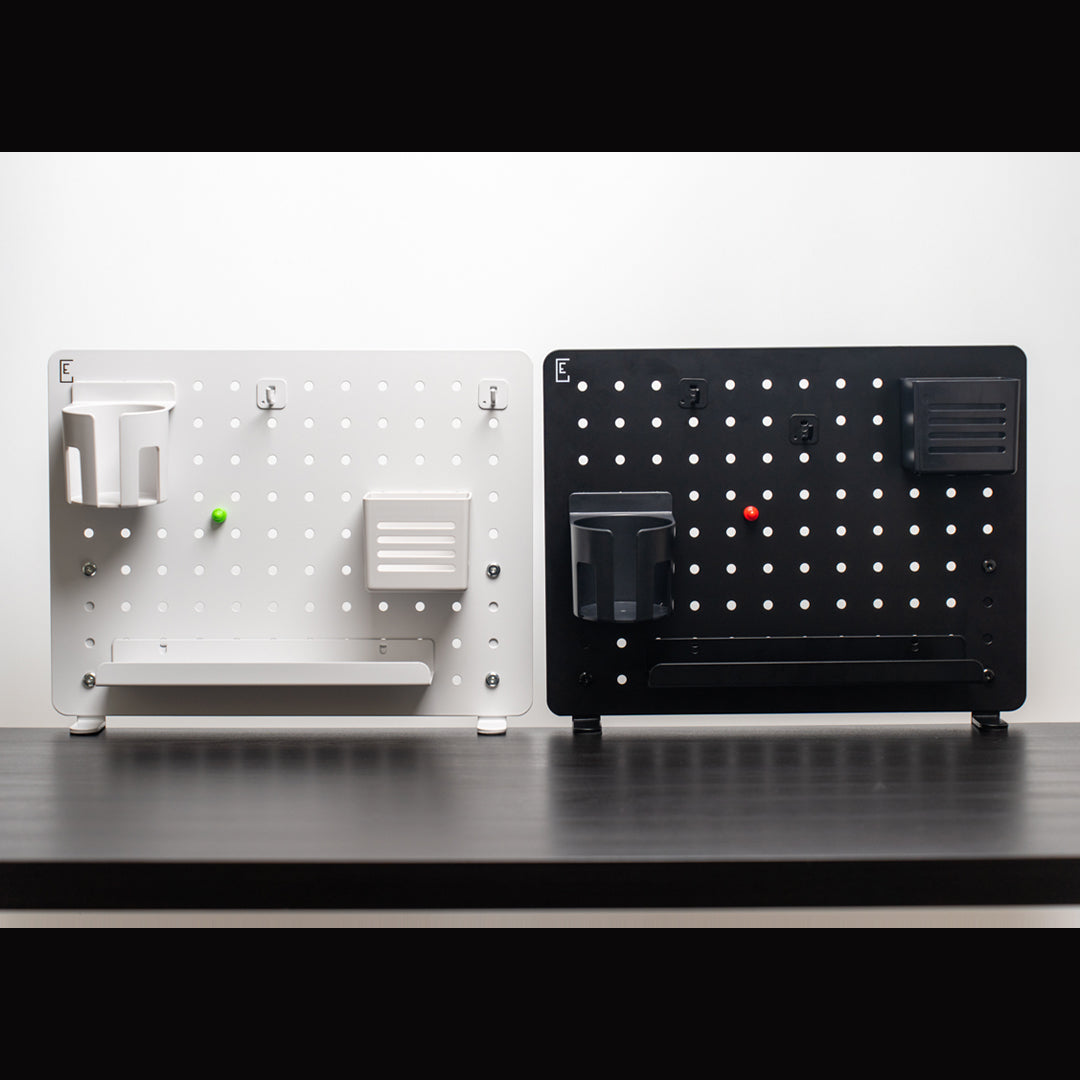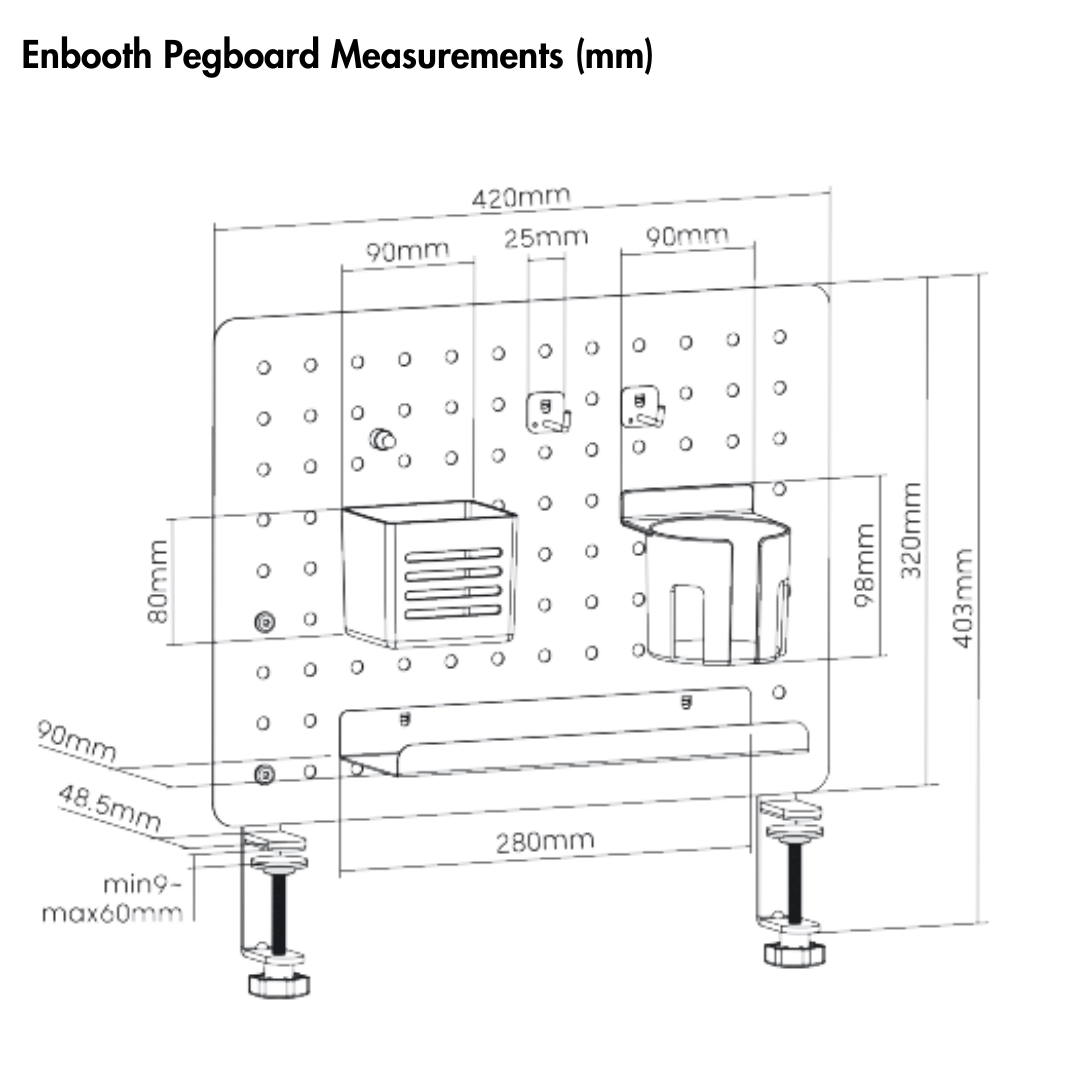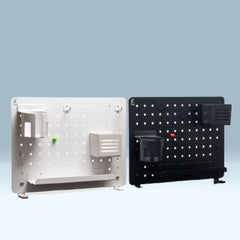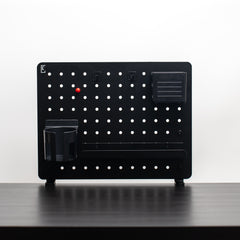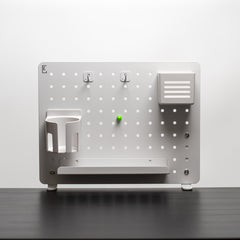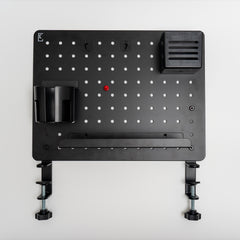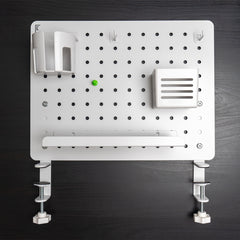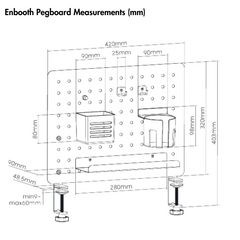 Enbooth Pegboard - Home Office Organizer
Out of stock
A great add-on to your Endesk, our desk mounted pegboard is easy to install - just clamp it! No drilling required, hassle-free design.
GUARANTEED SAFE CHECKOUT
Introducing our versatile and practical Enbooth Pegboard, the perfect solution for organizing your workspace and maximizing your productivity!

Made from waterproof steel with anti-rust technology, this pegboard is both sturdy and durable, making it ideal for holding a wide range of tools, supplies, and accessories as it offers ample space for all your essentials, while its flexible design allows for easy customization and adjustment.

And with its sleek and modern design, the pegboard will complement any workspace, adding both style and function to your environment.

You'll receive everything you need to create a clutter-free zone, including a sleek steel powder-coated board, a handy pen holder, a convenient storage shelf, a cup holder for your favorite beverage, a pin magnet to keep your notes in place, and not one, but two hooks to hang your accessories.

With this set, you'll have all the tools you need to streamline your workday and maximize productivity.

Say goodbye to clutter and hello to a stylish, organized desk with our desk organization set!

Elevate the future of your workspace only with Enbooth 👨‍💻🏘️
Free standard domestic shipping.
Free 2-Day domestic shipping on orders over $200.
Free return shipping within the US. Find out more.